Empowering students,

building careers
Tolley is dedicated to supporting you at every stage of your career. Guidance for today, preparation for the future

Our apprenticeship business is now IAG Matrix accredited. This is the standard adopted by the Department for Education for ensuring the quality of the delivery of information, advice and guidance.

More about apprenticeships
false


Our training courses are run by top specialists, so you learn from the experts.
false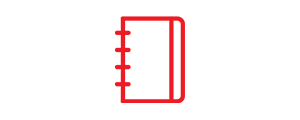 Our lecturers create all the materials that they teach. Receive information that is perfectly suited to the training.
false


Our students achieve consistently high first-time pass rates.
Tolley Exam Training is here to support students at all stages of their career with best-in-class tutors and flexible study options. As the only organisation to focus exclusively on professional tax training, you can rest assured that we are experts in our field.
One of the reasons for our students' excellent exam results is the wide range of study options that we offer, including:

Guaranteed Pass Scheme
Online Tuition Live
Distance learning
Taught classes
Revision courses
What our customers say about Tolley Exam Training
Tolley is our preferred training provider … they are ahead of the curve with their innovative, and more importantly, useful, online Tracker and Academy software which works to support all our administrative needs and those of the student. In my experience communication between to the two organisations is key and Tolley's do not disappoint, they are very proactive in managing our account. To this end we consider our relationship with the support team that of a partnership.

Our students tell us they like the quality and format of the materials and audio files which are conducive to learning.
item icon

Exam Training enquiries:
020 3364 4500