ADIT qualification
Advance your career in international tax. Our leading training programme for the Advanced Diploma in International Taxation (ADIT) exam helps you to thoroughly prepare with focused material and specialist trainers.
Taught by some of the most well-known and experienced tutors in the country
A proven track record for securing exceedingly high pass rates
Guaranteed Pass Scheme to keep you motivated and on track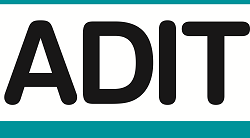 Important notice: Coronavirus
In light of the current situation, all courses for the May and November 2021 ATT and CTA Exams will be run as Online Tuition Live (OTL) until at least 2nd July 2021. We will continue to monitor the situation to determine whether it is safe to have a gradual return to face to face courses from July 2021 onwards.

All 2021 ADIT tuition and revision courses will now be run as Online Tuition Live (OTL).
ACCA, ICAS and CIOT members
Exam registration is now open. Sittings take place twice a year. Register by the end of February for the June ADIT exam and end of August for the December exam.
I know what papers I want to book

Assign different sittings that fit around you, book papers individually, or book them together. Our flexible study options are built to suit you.
Help me understand what papers to take

We are here to help you succeed. Our expert trainers are on hand with practical advice on what papers to take, and in what order.
If you have any queries about any aspect of your studies, please give us a call.

Telephone: 020 3364 4500
Download our ADIT Exam Training brochure for more information about studying for this qualification.
One of the reasons for our students' excellent exam results is the wide range of study options that we offer.
Online Tuition Live

Tolley's Online Tuition Live (OTL) provides you with the same high-quality teaching you receive in the classroom but with the added flexibility of joining from the comfort of your own home or office.
Guaranteed Pass Scheme

Ensuring you have the ability and confidence to pass first time with Tolley.
The scheme combines our tuition and revision courses. All eligible students enrolled on this programme will be given one free distance learning and revision course, if, in the unlikely event, they fail their examinations.
One FREE
Distance learning and revision course
item icon
Distance
learning
Study in your own time, at your own pace. When you sign up for a distance learning course, you will receive a wealth of targeted material written by our own tutors.
item icon
Taught
classes
Kick start your studies by attending our taught classroom courses. Presented by experienced tutors, these classes explain technical topics in a straightforward way, focusing on the key areas for the examination.
item icon
Revision
courses
Fine tune your technical knowledge and practice your exam technique with our question-based revision. Maximise your knowledge with a course that focuses on question practice and best approach.
The Advanced Diploma in International Taxation shows you have a high level of competence in international taxation. Start your studies today with us.
Our ADIT December 2020 pass rates
We are confident our pass rates will continue to significantly surpass the national average and our wide range of study options help to achieve this.
| | Tolley Exam Training* | National Average |
| --- | --- | --- |
| Paper 1 | 100% | 51% |
| Paper 2.09 | 100% | 70% |
| Paper 3.03 | 92% | 62% |
| Paper 3.04 | 100% | 77% |
* Pass rates for those enrolled on the Guaranteed Pass Scheme
What our customers say about Tolley Exam Training
I would like to send you a big thankyou for the excellent UK tax revision course you provided at the end of May. I made it through all my ADIT exams and I know for sure that that wouldn't have been possible without that UK course. It changed my whole perspective on how to approach the course and write the exam which seems to have worked.
What our customers say about Tolley Exam Training
'I had studied with Tolley Exam Training for my ATT And CTA studies (some 10 years ago). Interested in sitting the ADIT exams, I was only going to do it if I could, again, study with Tolley's because of how they helped me in understanding particularly technical subjects – and how the tutors also helped in making sure I was best prepared to pass the exams.

Tolley's courses, material and tutors are second to none. The amount of work they put into making sure the courses are productive and materials easy to follow is evident.
Meet Tolley's ADIT training tutors
Frequently Asked Questions
What ADIT papers do I have to sit?
To achieve ADIT, students must complete the Principles of International Taxation exam and any two modules from the range of Jurisdictional and Thematic exam modules.
What does the ADIT syllabus cover?
The syllabus covers the international tax regimes of a range of jurisdictions, which together encompass around two thirds of the global economy. It also covers non-jurisdictional ADIT options on subjects and the taxation of the international oil and gas sector.
The examination is modular, but can I sit all the papers together?
You can sit the three papers either separately or all at once. There is a handwritten sitting of the exams in June and on-screen sittings in June and December.
How do I know if I'm eligible to sit the ADIT exams?
You must register as a student with the Institute, for which you need a valid email address. Then, you must separately apply to sit the examination.