Thinking of becoming an apprentice?
Apprentices gain hands-on experience with an employer from day one whilst learning key knowledge, skills and behaviours in a structured environment.
An apprenticeship is a genuine alternative to university. Earn a salary and work towards a well-respected professional qualification at the same time.
We work with industry leading tutors who specialise in tax training and create all the materials that they teach.
Thinking of employing an apprentice?
Improve employee retention
Nurture talent long term. Seven out of ten apprentices stay with the employer who invested in them after completing their training.
Access the Apprenticeship Levy (levy payers)
Levy payers use the apprenticeship levy to purchase apprenticeship training through a government-approved training provider.
Get an effective 95% discount (non levy payers)
Non levy payers only pay 5% of the apprenticeship training costs, with the Government paying the rest up to the funding band.
The Government has introduced additional incentives for any employers hiring new apprentices until 30 September 2021. Employers will receive £3000 per new apprentice.
How is training delivered
What is a Tax Apprenticeship?
An Apprenticeship is a genuine job with the opportunity to gain a professional qualification and develop the right skills to build a fantastic foundation in a future career.
For tax, this means the ATT qualifcation can be done as part of the Level 4 Professional Taxation Technician apprenticeship.
The CTA qualification can be done as part of the Level 7 Taxation Professional apprenticeship.
Professional Taxation Technician Apprenticeship
Consisting of knowledge, skills and behaviours training in the On Programme Assessment and a role simulation exam and portfolio and reflective statement as the End Point Assessment.
Taxation Professional Apprenticeship
Consisting of knowledge, skills and behaviours training in the On Programme Assessment and a case study exam and project report as the End Point Assessment.
Find out more about typical apprenticeship learner journeys and durations.
Partner with Tolley for your apprenticeship programme
Tolley Exam Training has always demonstrated expertise and commitment to helping students pass professional taxation examinations. Now Tolley is on the Register of Apprenticeship Providers, find out why you should partner with us for your taxation apprenticeship programme...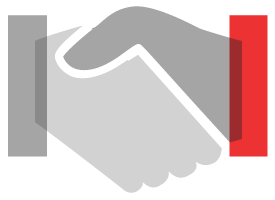 Enquire about Tolley tax apprenticeships
If you are thinking about applying for a tax apprenticeship, or you are an employer and would like to know more about how Tolley can support you, we can help. Complete the form below and a member of our team will be in touch within 48 hours.
Contact Tolley
* denotes a required field