The Certainty of Change
[Infographic] 2019 Tolley Industry Report
May 21st, 2019
This year, the Tolley Industry Report delves into how technology is transforming the tax world, the impact of HMRC's Making Tax Digital [MTD] and future of the tax professional.
Our infographic covers the key insights from our survey of tax practitioners across the industry. Download your copy of the report for Tolley's complete commentary on the tax landscape.
Download your copy of this infographic as a PDF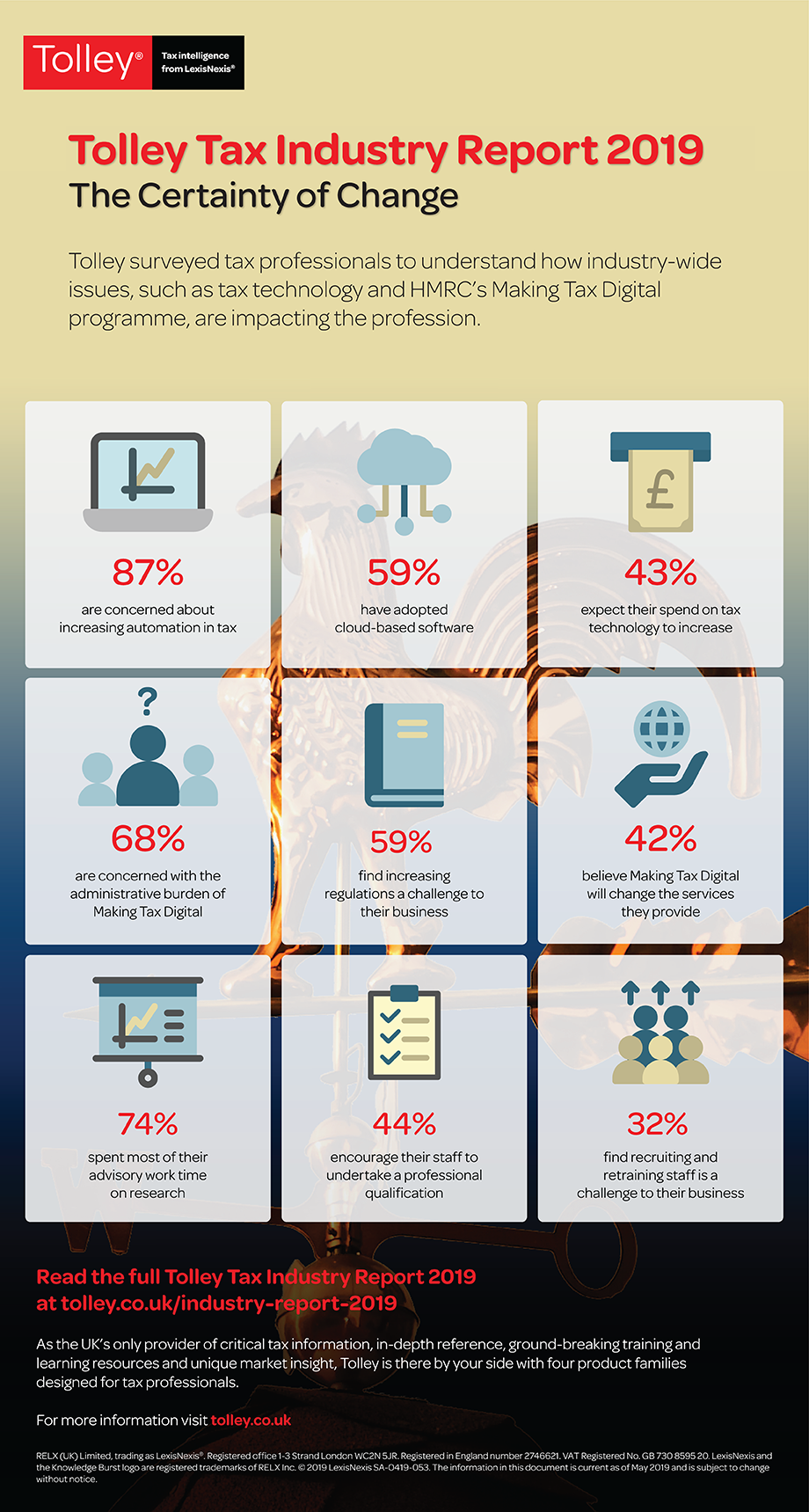 Complete the form to receive your free 2019 Tolley Industry Report.
Download your Free Industry Report
* denotes a required field