Large Tax Practices
Through insight, guidance and training, we help you and your staff navigate the complex world of tax and keep up with constant changes.
How Tolley helps large tax practices service their clients

Working within a big tax firm can be a juggling act. There's the benefit of having a team around you, but it can still be a difficult task to stay abreast of changes and deliver a good level of service. Our tools, publications and services provide relevant solutions to the everyday challenges faced by you and your staff.
Top reads for larger tax practices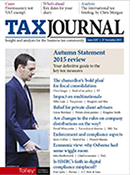 Tax Journal

Make sure you never miss what matters. Tax Journal informs tax advisers on the latest developments in tax alongside opinion, advice and practical information from top tax experts, many of whom still work in the field themselves.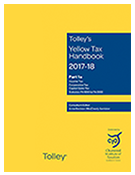 Tolley's Yellow Tax Handbook

Tolley's highly-respected handbook offers a complete view of contemporary tax legislation, covering up-to-date legislation relating to income tax, capital gains tax and more. It's also extensively annotated by our technical team with guidance to give you the answers you need.