Tax Journal
Get the complete, up-to-date view from the best experts in the tax industry. Tax Journal is the leading publication for the UK corporate and business community, with high-calibre authors, critical analysis and practical tax information.
Never miss what matters in tax
Receive expert opinion and practical advice every week
Request a quote
Tax Journal provides the latest information plus unique specialist insight and opinion from the best commentators in the world of tax.
Receive weekly insight on what matters in the tax world, along with specially-commissioned expert commentary from industry advisers within the field.
Invaluable insight on topical issues
Facing a challenge? Get an expert point of view on all the issues currently troubling your industry peers. Each week, leading tax advisers give their thoughts and opinions on topics ranging from government proposals to readers' tricky tax questions.
Tracker feature to stay on top of deadlines
Keep abreast of all the key dates, cases and consultations, and timetables. The Tax Journal tracker feature ensures you stay on top of all topical issues affecting you, your clients and your organisation.
A wealth of information in multiple formats
Stay informed on your desktop computer, laptop and or mobile. Your subscription includes the weekly print magazine, unrestricted access to www.taxjournal.com (with an archive of more than 5,000 articles), 'Back to basics', 'Practice guides' plus a weekly email newsletter.
Features & Benefits
Tax Journal provides practical insight and tax guidance for you and your business. Find out more about the benefits of your Tax Journal subscription…
Apply the knowledge of experts to your work
Keep properly informed with articles and commentary written by the finest minds in tax, including senior experts at HMRC, leading tax directors and well-known commentators. Find new ideas, insightful opinions and practical tips that can be applied to your work.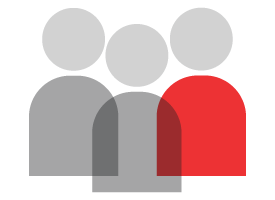 Request a quote for Tax Journal
Click the button below and complete the form to request a quote. A member of our team will get back to you within 48 hours to discuss your needs further.
What our customer's say about Tax Journal
I consider Tax Journal to be a key resource for keeping abreast of developments in the ever-changing world of tax. What sets it apart is the quality of its contributors and the specialist insight and opinion which it provides.
What our customer's say about Tax Journal
The Tax Journal is of importance for big businesses operating in the UK. With commentary from leading tax experts, as an in-house tax adviser I find it informative yet practical guide to the latest UK tax developments.
What our customer's say about Tax Journal
As a busy in-house tax team, staying current can sometimes be a challenge – so many technical summaries and cases to read, but so little time! Which makes the Tax Journal an important tool for us. It not only provides an excellent mix of articles and information on current tax law, policy and administration matters from a variety of contributors, but the new format makes it even easier to pick out the areas of interest quickly.
Request a quote for Tax Journal
* denotes a required field