Tax Analysts
Tax Analysts guides you on issues like international tax treaties, model tax conventions and transfer pricing guidelines. It combines cutting-edge news, in-depth insight and expert guidance so you can successfully understand and accurately apply your knowledge.
Handle international tax questions with confidence
Cut down research time with fully searchable online content
Request a quote
We know that international tax issues are complex. Tax Analysts allows you to understand changes, avoid undue risk and adhere to the compliance rules.
Quick access to information about international tax systems
Access information about the corporate and individual tax systems in over 150 countries. PwC's Worldwide Tax Summaries are linked to Worldwide Tax Treaties, Tax Analysts' online tool, providing you with a comprehensive database of bilateral and multilateral tax treaties.
Over 250 worldwide experts for unrivaled commentary
Receive updates and insight on statuses, new rulings and court decisions as soon as they're delivered from our correspondents. Based in more than 180 countries, our commentators include private practitioners, government officials, academics and tax and economic experts.
Accurate international tax database for thorough analysis
Read and compare the Tax Analysts' database, containing more than 10,000 treaties, amending protocols and similar documents. We provide links to original documents and related news and analysis, as well as treaties in their original language.
Features & Benefits
Tax Analysts now makes it easier than ever to stay up-to-date with other countries' tax systems. Find out how else it can benefit you and your clients…
Practical knowledge to understand and apply the law
Comprehend and adhere to the industry's toughest compliance rules. Tax Analysts gives you practical knowledge of how every section of international tax law works. Confidently advise clients and avoid the risks associated with incomplete or outdated information.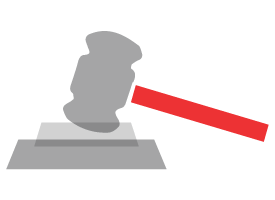 Request a quote for Tax Analysts
Click the button below and complete the form to request a quote. A member of our team will get back to you within 48 hours to discuss how we can help.
Request a quote for Tax Analysts
* denotes a required field