Tolley Seminars Online
Keep your tax knowledge up-to-date in a manageable way that works with your schedule. Our monthly CPD seminars are delivered by industry experts in 15-minute online sessions, available to watch on your desktop, laptop or mobile.
Developed and delivered by leading industry lecturers
Download and watch where and when suits you
Request a free trial
Keeping up with the ever-changing tax world can be a challenge. Tolley Seminars Online make sure you stay in the know.
Refresh your tax knowledge in just 15 minutes
Get our leading lecturers' view of what is going on in tax, accountancy and audit – delivered in bite-sized videos. Simply download and watch whenever you have a spare 15 minutes.
Earn CPD points and keep track of them online
Each seminar can count towards your CPD. Record each time you watch a seminar, pass a quiz or download notes, then track your hours online with your individual account in TolleyCPD.
Gain access to FREE one-hour tax webinars
Your subscription also includes access to our monthly webinars. These free, one hour webinars are produced by industry expert Rebecca Benneyworth and will further develop your knowledge on key tax topics.
Introduction to Tolley Seminars Online
See. Learn. Do

Watch this short video for an overview of Tolley Seminars Online and how to use the website.
Features & Benefits
Our online tax seminars support you through complex tax updates via engaging videos compiled by leading industry professionals. Find out more about the benefits of this content…
Year-long learning, delivered to your desktop
Your annual subscription gives you access to an online monthly programme of eight to 10 short lectures on the latest issues and developments in personal and business tax. In addition, quarterly accounting and auditing updates further develop your knowledge.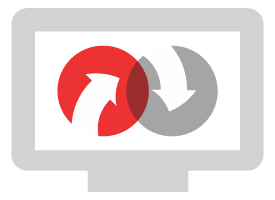 Request a free trial of Tolley Seminars Online
Click on the button below and fill in the form. A member of our team will get back to you within 48 hours.
We're here to support your continuing professional development
Our CPD finance and tax seminars cover a wide range of tax and accountancy topics, details and expert analysis to update your knowledge. Seminars include topics on:
Personal Tax
Business Tax
Accounting and Auditing tax
Please note that lectures within Tolley Seminars Online will only play on mobile devices that support flash (.swf), mp4 or mpeg-4 files. If you wish to download/stream the material, charges may apply (depending on your mobile contract). Some devices do not allow downloads. We recommend accessing the site via WIFI, which is usually faster than 3G.
What our customers say about Seminars Online
We are reacting more quickly to tax law changes and providing a better service. The quality of the online training is excellent, with a wide range of speakers.
Request a trial to TolleySeminars Online
* denotes a required field