In-House Tax Professionals
Our highly-respected tax intelligence products and guidance help in-house tax professionals meet day-to-day challenges. By becoming a virtual extension of your team, we ensure you excel in your area of specialism.
How Tolley helps in-house tax professionals service their employers

We understand staying up-to-date and providing the most recent information can be a challenge for in-house tax practitioners, especially when you are working in small team and with little time. That is why we are here to help with a range of tax products and solutions.
Top reads for in-house tax professionals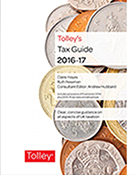 Tolley's Tax Guide

Tolley's Tax Guide summarises the entire UK tax code in one small volume. It's perfect for digesting the essentials and was also the winner of the Nation's Favourite Tax Book on AccountingWeb.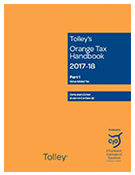 Tolley's Orange Tax Handbook

This is the definitive guide to indirect tax legislation. It contains up-to-date consolidated legislation and technical material relating to value added tax, stamp taxes and more.