Sole Tax Practitioners
As a sole practitioner, you are responsible for everything. With Tolley, streamline your working day and concentrate on what matters – delivering an impeccable service.
How Tolley helps sole practitioners service their clients

We support sole practitioners with a range of leading tax intelligence solutions. The work life of a sole practitioner can be harder than that of someone working within a big tax firm. Without the support structure that a large practice provides, the buck stops with you every time. Through practical tax guidance and expert analysis, Tolley is by your side.
Top reads for sole practitioners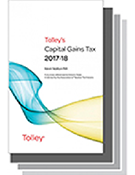 Tolley Tax Annuals

The Tolley Tax Annuals are critical tools for sole practitioners. Covering each of the main UK taxes, they provide the insight you need to advise clients. Each contains information for the current year and the previous four years, so you can plan your clients' affairs accordingly.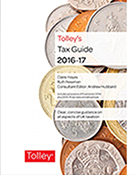 Tolley's Tax Guide

Tolley's Tax Guide was winner of the Nation's Favourite Tax Book on AccountingWeb. If all you need is the essentials, this book summarises the entire tax code into one small volume. Written by experts in clear, concise English, Tolley's Tax Guide is an essential addition to your bookshelf.
What our customers say about TolleyLibrary
You need support, so a good library resource is essential. I always turn to Tolley because it offers the breadth and depth of content I require. The coverage in my key areas is very detailed. I have complete confidence that whenever I log on I am looking at authoritative, current material. I especially like the hyperlinks, which enable me to click quickly to another area, and using this resource typically speeds up my research by about 50 per cent.
What our customers say about Tolley Exam Training
The explanations and encouragement have been second to none and I have been given a really good understanding of every point which you have responded to me on.
Its made it a pleasure as well as very educational to study through Tolleys.