Tax Research
Quickly understand the latest tax developments, apply them to your own work and confidently advise your clients. Our tax research products are written by tax specialists within the field, providing insight and vital research in the ever-changing world of tax.
How Tolley helps tax professionals keep up-to-date
Wondering how to keep up with the constant changes in tax? We know it can be difficult to stay fully informed on all the important new tax cases and amendments to legislation. Our research products make life easier, with exclusive insight and analysis from leading tax experts.
Top reads for tax research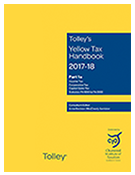 Tolley's Yellow Tax Handbook

Endorsed by the Chartered Institute of Taxation (CIOT), Tolley's Yellow Tax Handbook ensures you have a complete view of contemporary tax legislation. It covers the up-to-date legislation relating to income tax, capital gains tax, corporation tax, national insurance contributions, tax credits, petroleum revenue tax and inheritance tax.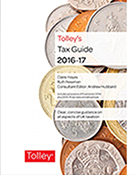 Tolley's Tax Guide

Tolley's Tax Guide summarises the entire UK tax code in one small volume. Winner of the Nation's Favourite Tax Book, this is the perfect choice if all you need is the essentials.
What our customers say about TolleyLibrary
TolleyLibrary is continually improved; more organised and remains user friendly. We keep coming back from year to year.