Practical Tax Guidance
Let us guide you through the complex world of tax. With our tax experts by your side, you will keep up with the latest tax changes and have access to invaluable insight and opinion.
How Tolley supports tax professionals with practical guidance

Produced by specialists within the field, our tax guidance materials provide actionable insights and practical guidance to support you day-to-day. We don't just inform you about the latest changes in the tax world. We take the time to explain the implications and, most importantly, what actions you need to take for your clients.
Top reads for tax guidance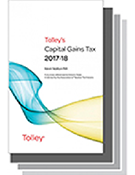 Tolley Tax Annuals

Covering each of the main UK taxes, Tolley Tax Annuals provide the insight you need to advise clients. Each contains information for the current year and the previous four years, so you can plan your clients' affairs accordingly.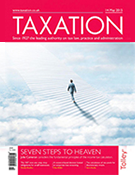 Taxation Magazine

Taxation magazine addresses tax issues that affect you, your practice and your clients. Receive weekly insight on what matters in the tax world, along with specially-commissioned expert commentary from industry advisers within the field.
What our customer's say about TolleyGuidance
TolleyGuidance is a real benefit to our tax business and I would not want to be without it.
What our customer's say about TolleyGuidance
TolleyGuidance has become an essential tool in the effective working of our tax department.