In-House Tax Training
Further the skills of your team with our supportive in-house training. Tolley experts use their knowledge to deliver programmes that fit your people's needs, your business goals, and your budget.
Specialist speakers, for specialist subjects
Choose the location and dates that suit your people
Request a quote
Written by highly-regarded tax experts, Tolley in-house training is custom built for your specific needs.
Receive insights on what matters in the tax world, along with specially-commissioned expert commentary from industry advisers within the field.
Tailored tax training aligned with your goals
From training for beginners to partner level workshops and seminars, we develop programmes that meet your specific requirements. Choose the method of learning that works best. We deliver lectures or interactive workshops on a one-to-one basis or to larger groups.
Budget and business friendly learning
You decide dates and the location – whether that's your own premises or a venue that suits you. Our cost-effective in-house tax training reduces travel and accommodation expenses and provides long-lasting benefits for your business.
Up-to-date information you can rely on
Our training programmes are based on the most up-to-date information so you can learn in complete confidence. We present the most recent views and incorporate the issues that are most significant to your people and clients.
Features & Benefits
Tolley in-house training is tailored insight, delivered by industry experts, in a format that suits you. Find out how our training programmes can further benefit your organisation…
Training to fit your budget
The costs of commissioning tailored in-house training compare favourably to buying into public courses. We can also help you fit the training you need into the budget you have available. We select the ideal speakers for your training requirements from our range of industry contacts to ensure that you get the most out of your training.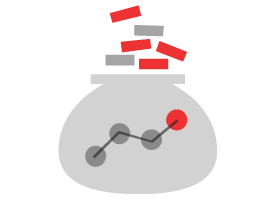 Request a quote for In-House Training
Click the button below and complete the form to request a quote. A member of our team will get back to you within 48 hours to discuss your training needs further.
General updates and complex topics taught
Broaden your knowledge with general updates, or focus on a specialist subject. Our speakers and trainers are experts so can concentrate on whatever subject you require.
Topics include:
Accountancy and audit
Finance
Tax
Law
Skills training
Human resources
Practice management
Request a quote for Tolley In-House Tax Training
* denotes a required field